| | |
| --- | --- |
| Patrolman Larry Line Honored by City | |
Wednesday, August 24, 2011 9:47:12 AM - Monroe Ohio
by John Beagle
Patrolman Line has been working with the Monroe police department since 1970. Line worked with Monroe's current Mayor Robert Routson, who also was a patrol officer in Monroe back in the 1970s. Officer Line is retiring from the Monroe Police Department September 1, 2011.
Monroe Mayor Routson presented Patrolman Line a copy of Emergency Resolution No. 41-2011, a Resolution expressing appreciation to Patrol Officer Larry Line for his dedicated service to the City of Monroe and declaring an emergency.
During the presentation council voted unanimously to approve the resolution and Mayor Routson handed the framed copy of the resolution to Officer Line.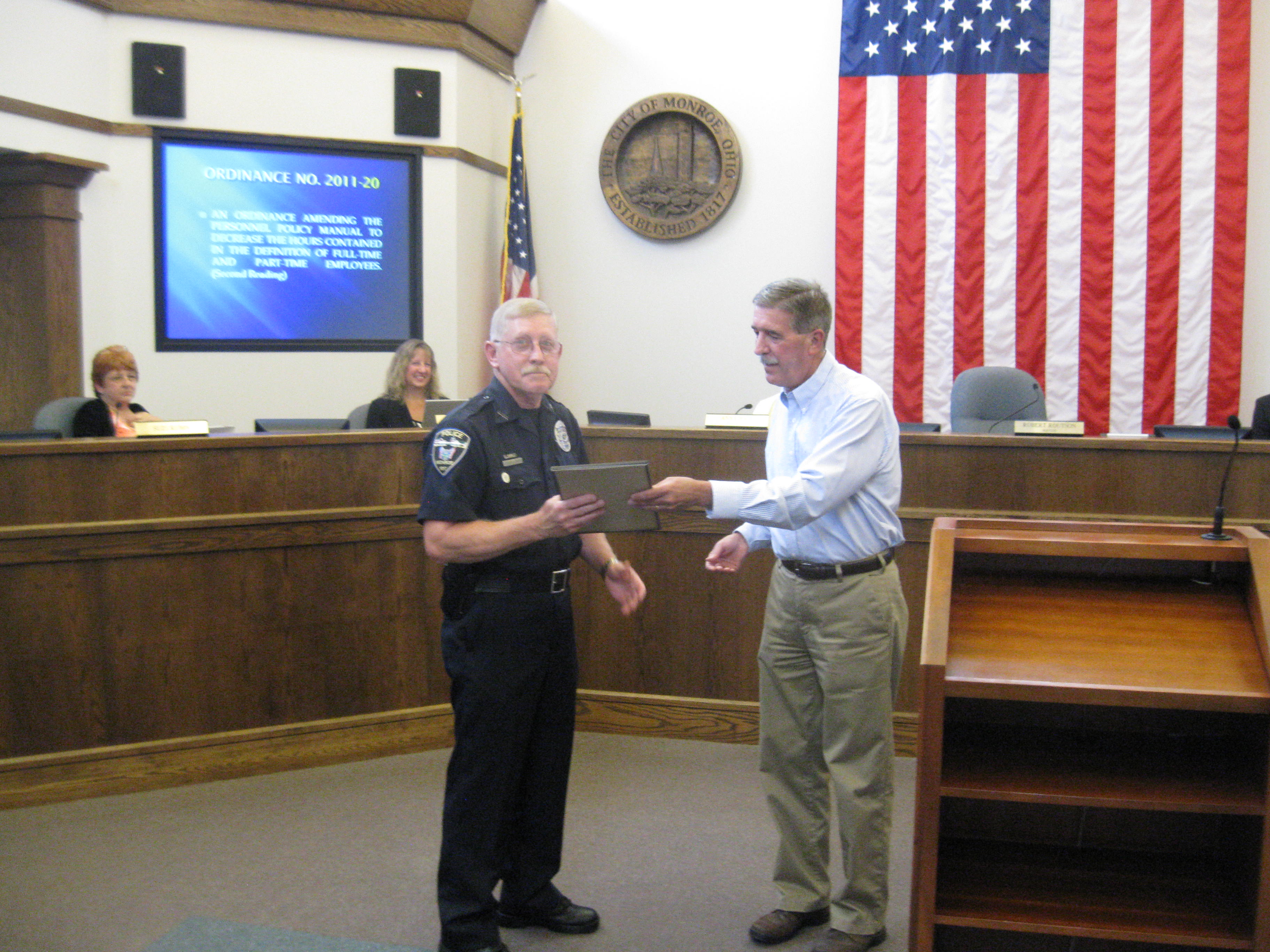 Discuss it on The Voice: Monroe Officer Larry Line Appreciated