| | |
| --- | --- |
| Rockies Pipeline Pumping Station Public Hearing Jan 9 | |
Monday, December 31, 2007 11:12:49 AM - Monroe Ohio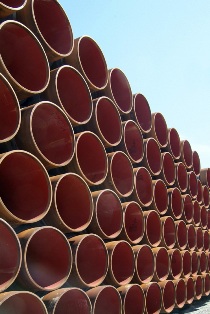 by John Beagle:

"Rockies Pipeline Express has submitted an application for a new location. The location chosen has zoning to allow the described use." Councilman Bob Kelley

Site Review for Pumping Station in Monroe

The Planning Commission will be powerless to stop it's development other than to make sure it falls within construction guidelines.
Residents with concerns are urged to contact FERC and make their concerns known or attend the FERC public comment meeting scheduled on January 9, 2008 6 p.m. to 10 p.m. at Edgewood High School, 5005 Oxford State Rd, Trenton, OH 45067, (513) 867-7425
The Pipeline is Environmentally Acceptable according to the EPA

"The FERC staff concludes that if the Project is constructed and
operated in accordance with applicable laws and regulations, and the
project sponsor's proposed mitigation, and the staff's additional
mitigation recommendations, it would have mostly limited adverse
environmental impacts and would be an environmentally acceptable action."
Notice of Availability of the Draft Environmental Impact Statement for the
Proposed REX East Project

Discuss Rockies Pipeline is Back in Monroe!