| | |
| --- | --- |
| The $498,500 Todhunter Road Grant | |
Monday, April 16, 2012 2:25:13 PM - Monroe Ohio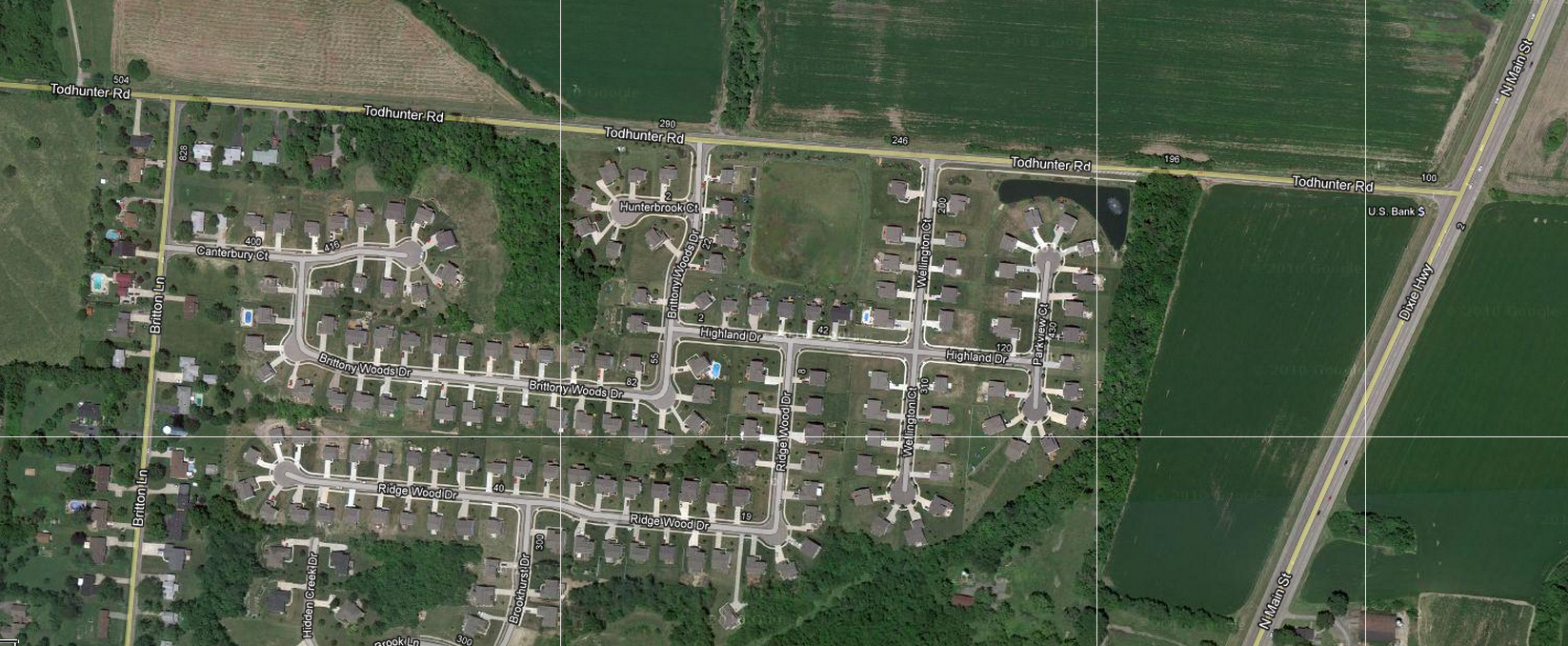 by John Beagle
A grant for improvements to Todhunter Road between Britton Lane and Main Street was written as a collaborative effort between the Public Works staff and Jones Warner Consulting, Inc. Butler County was also included in the project so it could be submitted as a joint jurisdictional project to score higher against other communities competing for the grants from the Ohio Public Works Commission (OPWC).
The total estimated cost of the project is currently $890,000 with $498,500 of grant monies coming from the OPWC, $100,000 worth of sanitary sewer lining work for the County ($50,000 OPWC grant and $41,500 the County's local match). The City's local match for this project is $350,000 of which $250,000 will be paid from the water fund and $100,000 from the storm fund.
No general funds will be expended for this project.
120 days is allotted for the contractor to complete the project. The project begins in July so this should be enough time to complete the project before the asphalt plants close for the winter.
The City intends to require the contractor to maintain one lane of traffic during most of the construction to minimize the impact on local traffic. "However, during the portion of the project where they will be performing the full-depth reclamation of the asphalt, the road will have to be closed for a few days at a time and appropriate detours will be posted. This process is much less of a long term hindrance to the public then typical full-depth asphalt replacement projects." - City Manager/Engineer Bill Brock
Source: Bill Brock, City of Monroe