| | |
| --- | --- |
| The Middletown-Monroe School District Again? | |
Sunday, April 8, 2012 5:08:36 PM - Monroe Ohio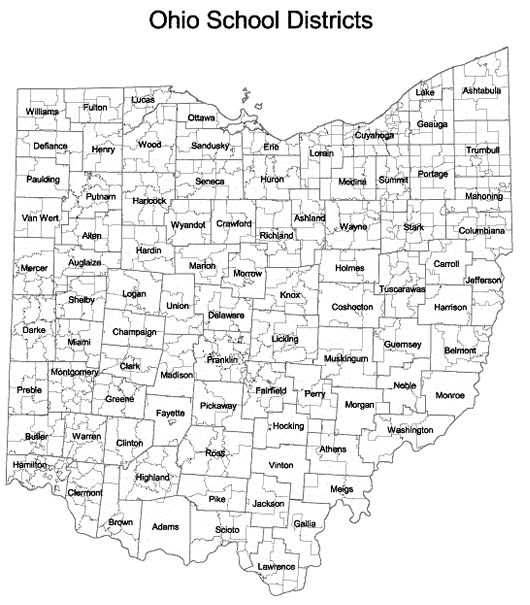 by John Beagle
Is Monroe's 12-year grand experiment to break off from Middletown Local Schools coming to an end? Possibly. Ohio will likely continue to consolidate school districts in Ohio as they have since 1914.
Consolidating Monroe Local Schools back with Middletown City Schools is an option that could reasonably be considered. In 1914, Ohio had 2674 school districts; today Ohio has 614 school districts and the consolidation likely will continue.
Governor John Kasich last summer asked Ohio lawmakers to set up a panel to explore consolidating some of those districts. Specifically, the governor believes combining schools districts could not only save money, but could also boost the quality of learning by offering a larger curriculum and reducing administrative staff.
Evidence Wayne County school district's merger of central offices. This alone is reporting that the savings in that move alone saved the schools over $300,000. Mergers also would reduce the numbers of high-paid district administrators such as superintendents and their staff, saving additional taxpayer dollars. By sharing the cost of administrators, a school district could save as much as 2/3 or more of the cost of top level administrative costs and that could be $750,000 or more per year cost savings to Monroe taxpayers.
Quality of learning can be improved by combining smaller districts with bigger neighboring ones with more resources according to Ohio State Representative Peter Beck, Republican from Mason and chairman of the Ohio House Ways and Means Committee. Right now there are six or less students taking Calculus in Monroe. When my son attended, he was one of three students. With the next round of budget cuts Monroe Calculus could be out the door. Bad move since some Calculus is required for entrance to many colleges and universities.
The state's school districts vary greatly in terms of both geographical and total students. School District borders that zigzag around the Little Miami district in southwest Ohio are from the agricultural-based economy of the early 20th century. There has to be a balance of district size and educational offerings. Monroe's 180 or so High School Students should be exposed to the arts, music, shop and more. There is no money in the budget for such things in Monroe until the budget crisis is over.
"When you look at them (School District Boundaries), there is no rhyme or reason," said Little Miami school board president Kym Dunbar. "It would benefit a lot of people if they (state officials) were to look at these borders again. " (Source: Cincinnati Enquirer)
Ohio could start the process of combining school districts to save money sooner rather than later. Small school districts will be combined first. Indeed, if Ohio starts consolidating school districts, Monroe woudl look like the poster child for school district consolidation.
About Ohio School Districts
School districts in Ohio are classified as either city school districts, exempted village school districts, or local school districts. (Monroe is a local school district). City and exempted village school districts are exempted from county boards of education; local school districts remain under county school board supervision. In the case of Monroe, the Butler County Education Service Center (BCESC) is the county board supervising body. School districts may combine resources to form a fourth type of school district, the joint vocational school district, which focuses on a technical-based curriculum. Butler Tech is our area JVSD.