| | |
| --- | --- |
| The OSFC to Visit Monroe Schools Next Week | |
Friday, December 12, 2008 11:59:32 AM - Monroe Ohio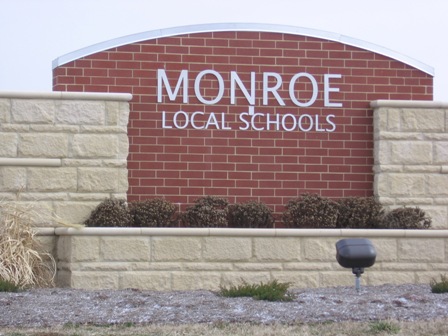 What's the OSFC? Is is the Ohio School Facilities Commission. Website: http://www.osfc.state.oh.us/
"The OSFC fund portions of school construction projects to address growth or out-of-date buildings. The commission performed a facility master plan assessment in the [Monroe Local Schools] district in 2001 and told school officials the district needed to construct a couple of buildings, Lolli said. However, she said the board at that time and former Superintendent Arnol Elam did not agree with the assessment. So Lolli decided to re-establish the relationship with the commission recently to receive whatever funding is possible for the district." From a recent Journal news article by Denise Wilson

I asked Superintendent Libbi Lollie the following questions:
Does this mean we would not have received this funding had you not contacted the OSFC?
How will this be funded?
What will we build? What will we renovate?
Here is Libbie Lollie's response:
The facilities commission was in Monroe in 2001. They developed a master plan that the district did not choose to accept. Consequently, the 16% that was offered at that time was turned back in to the OSFC. Today we will receive 24% if we accept the master plan.
The OSFC is coming into the district next week to assess our buildings and then begin to generate a new master plan. Until that master plan is complete and the board has a chance to review it, no decisions about participation in the OSFC funding or decisions about what will be built or renovated will be made.