| | |
| --- | --- |
| Yankee Road Funding Update | |
Wednesday, April 18, 2012 10:30:29 AM - Monroe Ohio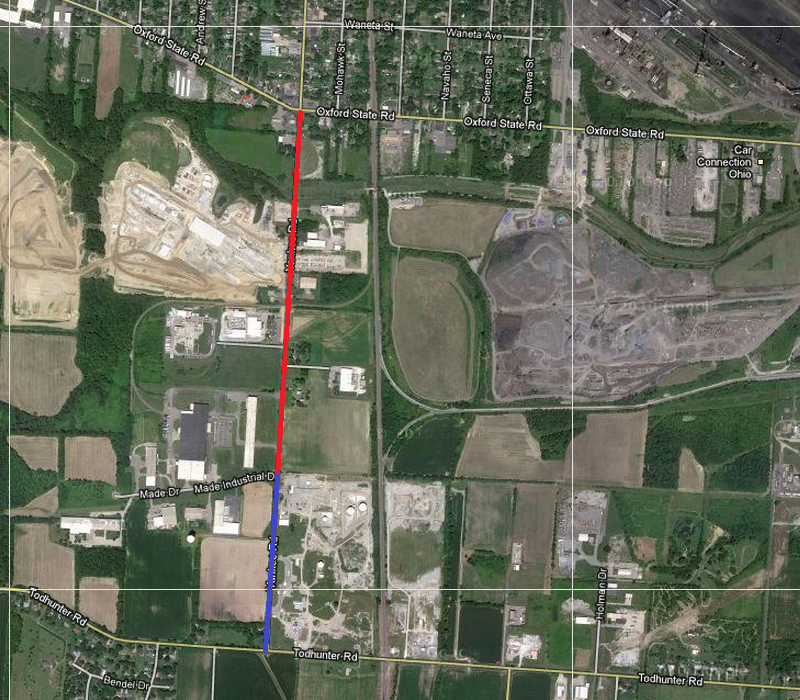 by Judy Gilleland, Middletown City Manager
We have received two roadwork grant commitments from the state of Ohio totaling $1,375,120. These grants will enable us to complete improvement to Yankee Road from MADE Industrial Drive southward to the City border at no cost to the city other than staff administrative time. The Ohio Department of Development will provide a portion of the funding through a $700,000 Ohio Roadwork Development (629) Account grant. The Ohio Department of Transportation will provide $675,120 of the funding through a Jobs and Commerce Department grant. Since the latter is the first Jobs and Commerce grant of its type, the Department of Transportation chose Middletown as the location to hold its press conference kicking off its new project year. The event included presentations by ODOT, Pilot, and City Staff. Media from 5 television stations, WNKU radio, and Cox newspapers covered the event.
As staff reviewed with Council, Pilot Chemical has been evaluating whether to expand in Middletown and Sharonville or in Houston, and the condition of the road has been an issue and a material factor in their site selection decision making. It is important to note that Pilot Chemical has not yet made their final decision; their board will make their final decision on the location of the expansion at their April 27th board meeting.
Status of Current Yankee Road Improvements
A construction contract for this project was awarded to Demmy Sand and Gravel, LLC at the September 6th, 2011 City Council meeting in the amount of $3, 095,904.35.
Project scope: widening and reconstruction of Yankee Road from Oxford State Road to MADE Industrial Drive (except at the existing bridge over Dick's Creek) to 41 feet including curbs, gutters, storm sewers and full depth asphalt; and widening the intersection at Oxford State Road in all directions to accommodate turn lanes and traffic signal replacement.
Timeframe: Construction began in November of 2011. Completion date is no later than mid-August 2012. Storm sewer construction between MADE Industrial Drive and the bridge over Dick's Creek has been ongoing since November 2011 and is mostly complete. The bulk of the construction will take place in the spring and summer of 2012.
Next Phase of improvements:
Scope: MADE Industrial Drive to Toddhunter (city border with Monroe)
Timing: will depend on timing of current improvements and also award of funding from ODOT
Tentative schedule: complete design and acquisition of right-of-way by end of 2012; start construction early 2013. The schedule will depend on the timing of the completion of the current roadwork project.